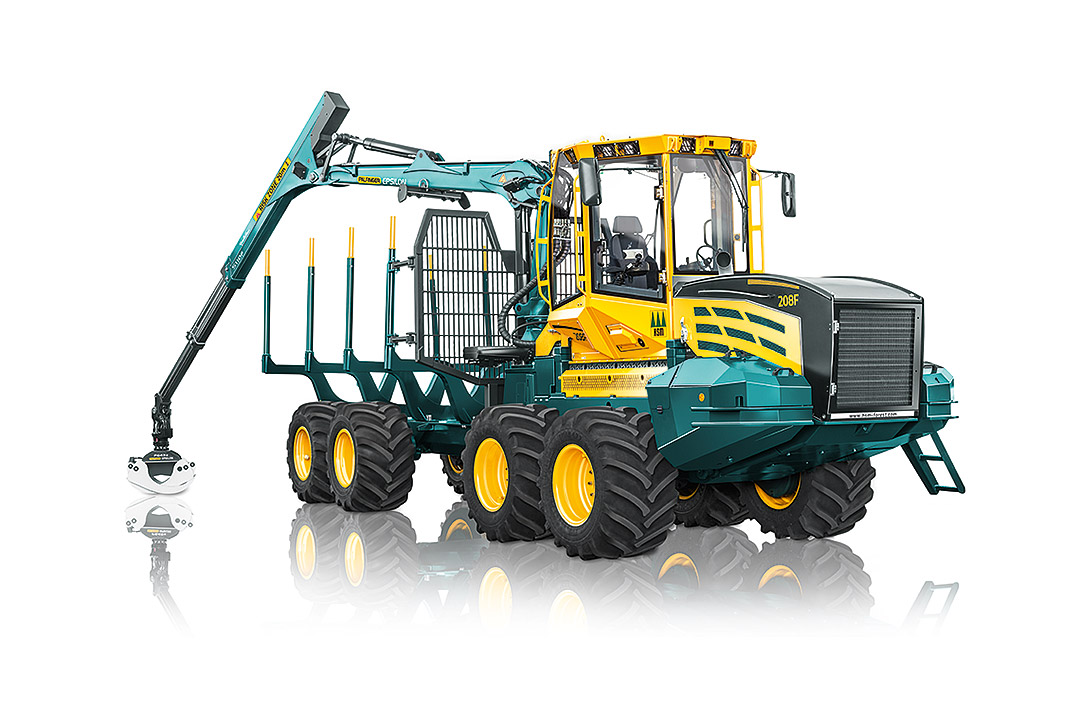 HSM crane forwarder
Narrow design with wide tyres – this basic principle of all HSM forestry machinery has proven to be particularly effective in the development of our crane forwarders. This is reflected in the high load capabilities and the very high level of ground protection.
Whether 208F or 904F, all of the models from the HSM forwarder series stand for inventive engineering with their state-of-the-art drive technology, efficiency and customer-orientated design. Above all, the 208F steep slope version is currently in a league of its own.
With our experience in the construction of crane forwarders, we are at your service to provide reliable, economical harvesting technology adapted to the latest harvesting techniques.
Downloads
For an overview of the individual performance categories or for further details about accessories etc., we recommend the following information.