Founders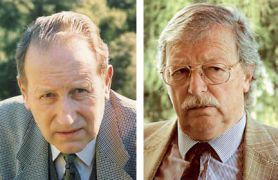 The brothers Friedrich-Karl Fürst zu Hohenlohe-Waldenburg and Prince Hubert zu Hohenlohe-Waldenburg founded the Hohenlohe Special-Purpose Machinery company (Hohenloher Spezial-Maschinenbau GmbH & Co. KG) for the sale, distribution, customer service and development of machines for forestry management. This was backed by 200 years of sustainable forestry management by the Hohenlohe-Waldenburg family. The first mention of the family's activities in history books dates back to 1153. They then assumed responsibility for the sale and distribution of the Timberjack, the Canadian long timber skidder. By importing this machinery, HSM laid the foundation for the second rationalisation impact on timber harvesting after the chainsaw. Customers from this period are still supplied with parts today.



stem debarking system
At the INTERFORST exhibition, a mobile stem debarking system developed by HSM was presented, which can be tilted, partially pivoted and mounted on a low platform trailer.
Three-point logging winches from HSM


Development, sale and distribution of three-point logging winches from HSM on the German market to 1980. Some winches from this time are still in operation today.
Development of the HSM 704, the first special forestry hauler produced by the company


After the first prototypes, co-operation with ADLER in Wolfegg starts. Adler is the ideal partner for HSM as it is capable of implementing the high technical demands for forestry machinery and guarantees consistent high quality. Moreover, with the installation of Adler's twin drum cable winches, a fundamental basis was formed for the successful production of machines spanning many years.
Development of the
HSM 906 cable skidder
With the development of the HSM 906 cable skidder, a special-purpose forestry hauler is built by HSM for the first time with an engine output in excess of 100 HP. The HSM 906 entered into such strong competition with the Timberjack skidders that this resulted in the end of the working relationship with Timberjack/Canada.
Development of the first clamp skidder 904Z
The was further developed into HSM's standard clamp skidder with forwarder clamp and winch. To this day, we are continuously developing and enhancing the HSM clamp skidder and make it even more efficient.
Construction and development of more powerful special-purpose forestry haulers


Construction and development of more powerful special-purpose forestry haulers such as the HSM 805 and 904 models. The special feature of these haulers is the spacious cab with level cab floor and swivel seat. This permits attachment of pivoting forwarder cranes.
Introduction of IVECO engines in HSM forestry machines
Powerful and frugal engine technology valued by customers to this day.
Relocation to Neu-Kupfer
Due to the high number of orders, the original headquarters site in Waldenburg is relocated to an industrial zone in nearby Neu-Kupfer. In a large hall covering an area of 1100m², there is plenty of room and a covered parking area for second-hand skidders. This allows HSM to concentrate fully on development, customer service and the sale and distribution of forestry machinery.
Generational change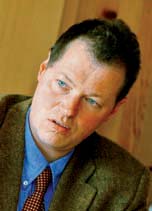 The next generation joins the company:
Prince Felix zu Hohenlohe-Waldenburg assumes responsibility for managing HSM as graduate engineer and graduate industrial engineer.
HSM markets 6-wheel and
8-wheel forwarders which is produces in house


The 208F and 904F models feature extremely wide tyres and narrow body widths, innovative drive technology, powerful hydraulics and high performing engines.
Introduction of a completely new generation
Introduction of a completely new generation of HSM special-purpose forestry haulers and forwarders with new IVECO common rail engines. This innovation is presented at the INTERFORST trade fair during the same year.
HSM offers a complete product range


With the introduction of model series HSM 405H at the KWF trade fair, HSM now offers a complete product range. HSM is now producing its own harvester with 6-wheel and 8-wheel versions. They feature innovative hydraulic systems, long wheelbase with large steering angle (making them very agile), ergonomic cabs and top overall performance. Since 2003, these machines are produced at CTL in Sehma, Saxony. The company provides the optimal product quality conditions to manufacture the HSM 405H and rounds off the HSM harvester with CTL 40, 60 and 70 harvester heads.
Foundation of HSM production site in Wolfegg


This derives from a long standing and successful working relationship with Adler. 35 highly qualified co-workers from Adler's production line have relocated to HSM, safeguarding the high standard of quality. During the same year, intensive co-operation starts with WARATAH. An enhanced range of harvester heads are offered to HSM customers.