Trade Fairs
Visit HSM at international forestry traid fairs and focus days.

Since the successful première of Forest Romania in September 2016, the professional forestry industry in Romania has received its own high-ranking, practice-oriented platform. Exhibitors, trade partners and visitors were unanimous in praising the exclusive profile of this first genuine demo fair in Romania targeted at the professional industry sector.

The location of the next DLG Forest Days has been chosen: the 3rd appearance of the successful outdoor demonstration event will be from September 13 - 15, 2019 in the municipality of Lichtenau, Westphalia. The exhibition grounds are located in the picturesque region southwest of the town of Lichtenau, on the edge of the Teutoburg Forest and Egge Hills transitioning to the Paderborn Plateau. An expansive cleared area provides an outstanding stage for demonstrations, and the proximity to the freeway offers optimal transport accessibility.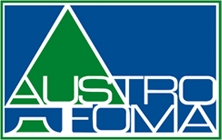 AUSTROFOMA is the only Austrian forestry machine and device demonstration where all the machines on display are shown performing real-life tasks, unlike standard exhibitions where they are only seen while stationary. You only have the opportunity to go to AUSTROFOMA once every four years.
Let's take the Chance!