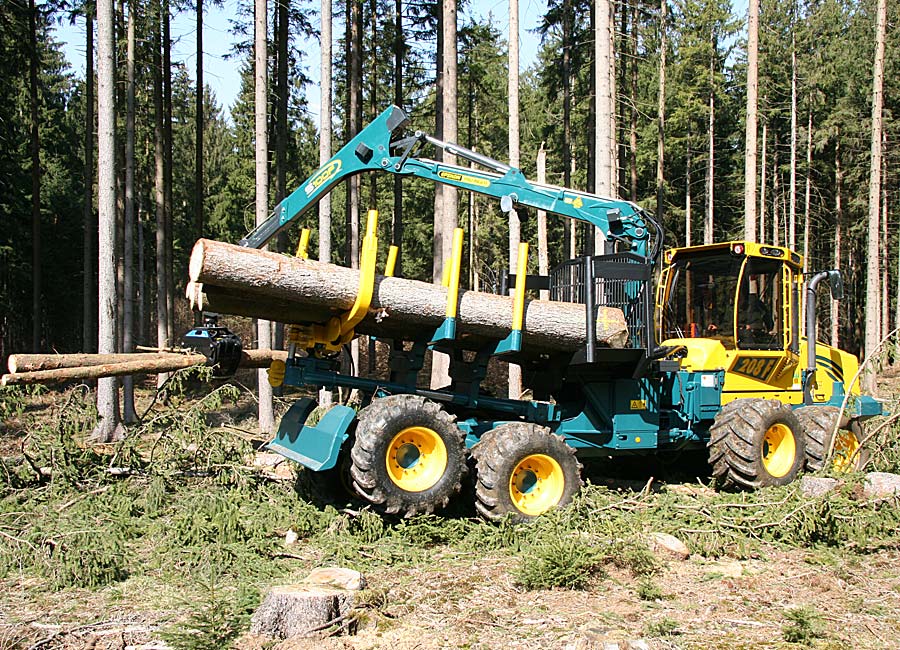 HSM 208F Combi
Long or short timber – hardwood or softwood – thick trees or thin. The solution for diverse application scenarios in timber harvesting could be the 208F Combi. Equipped with an Adler twin winch, it is possible to work with the combination in 3 stanchion positions:
Long stanchion rack for loading short trees.
The winch maintains functionality.
Angled stanchion rack for loading short trees at the same time as skidding long trees by cable. Cable reels are at a height of approx. 1.8m in this case.
Short stanchion configuration where the rotating stanchion acts as a clamp, located optimally above the rear axle and the cable winch remains functional.
The different positions of the stanchion rack are adjusted from the cab with no need for conversion measures.
The result is perfectly presentable and, in the event of irregular framework conditions, offers the customer a formidable performance package.
The HSM 208F Combi – Discover the possibilities.
Technical details
Technical information and details can be obtained from our data sheets.